Unknown Tongues
Cajun Zydeco Band
Gloucester, NC
Scenes from Way Down East...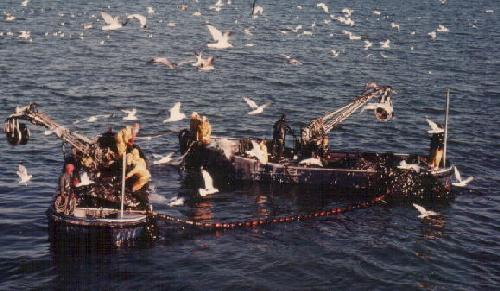 NC menhaden fishermen "make a set." NC Menhaden Industry R.I.P. - the last factory closed in 2003, and today it's being dismantled for condos.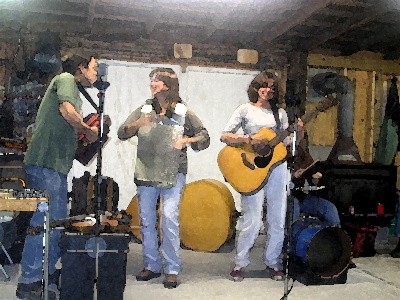 Bryan, Margie, and Barbara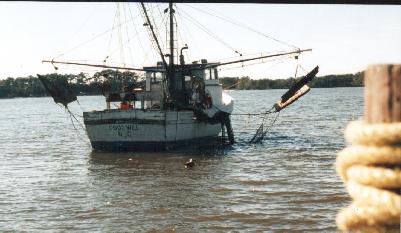 "God's Will" is typical of the wooden trawlers that work Core Sound. Contrary to popular perception, trawling is heavily regulated - fishermen have designated areas, times, and gear types, including devices that reduce the accidental catch of finfish in the pursuit of shrimp.


| | |
| --- | --- |
| | Boom trucks are jury rigged Mad Max style vehicles they use to yank nets off boats. Cedar Island used to have a "Boom Truck Parade" to celebrate the funky trucks. |
| | |
| --- | --- |
| "Fishing's like farming," they say. Here's a nice crop of nets. | |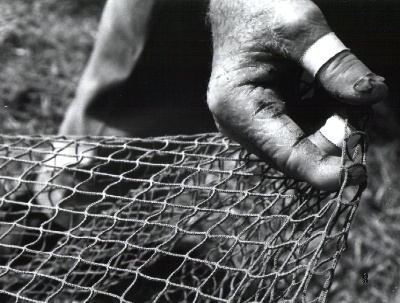 A Fisherman's Hands
| | |
| --- | --- |
| This is one of many tiny fish houses that are found down east. As coastal property values soar and imported seafood "puts a hurting" on fishermen, these small but important community gathering places are becoming a thing of the past. | |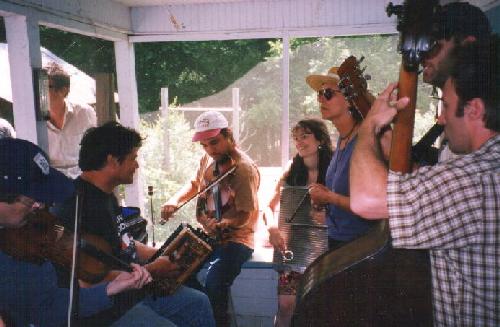 And a bow to the west...a Cajun porch jam in Pilot Mountain...what it's all about!

Unknown Tongues' Home
[ Home | Tongues R Us | Mardi Gras | Down East Scenes | Fish Factory | email Unknown Tongues]